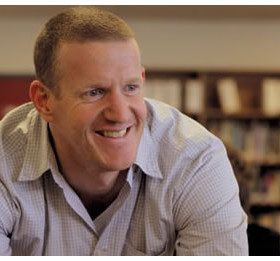 Mr. Henderson studied English and French, with an unofficial minor in Journalism.  In his English studies he focused on Canadian fiction.  After completing a teaching degree in Outdoor and Experiential Education at Queens University in Kingston, Ontario, he returned to his hometown of Victoria to teach.
Mr. Henderson discovered his love for the Spanish language on a six-month trip through Central America in 1999.  Since then he has had the pleasure of further developing his fluency on trips through Mexico, Nicaragua and Baja California and recently completed a Masters degree in the Spanish Language at the prestigious University of Salamanca, Spain.
At Esquimalt, Mr. Henderson teaches Espagnol and is our Work Experience Coordinator.