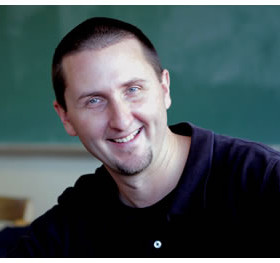 Mr. Schaefer has travelled, lived, and worked across Canada, the U.S., and Australia. Mr. Schaefer joined the faculty at Esquimalt in September 2012. Since arriving, he has been pleasantly overwhelmed by the warm welcome, generous support, and the rich school culture of his students and colleagues. One of the many highlights of his initial days at Esquimalt was co-coaching the senior boys soccer team during a very successful season.
Prior to coming to Esquimalt, Mr. Schaefer spent six years in beautiful Nova Scotia where he completed a Bachelors of Arts Degree (Anthropology and Political Science) at St.Francis Xavier University and a Bachelor Of Education Degree (Secondary Social Studies and English) at Acadia University. Mr. Schaefer recently completed a Masters of Education Degree (Special Education) at the University of Victoria.
Mr. Schaefer's main educational interests are in the areas of motivation, human resilience, learning strategies, and social learning theory. He is grateful and thrilled to have the opportunity to both observe and help to foster these areas with youth every day at Esquimalt. Mr. Schaefer teaches Reconnecting Youth, Socials 10, and a little bit of everything in the Resource Room.