Our robotics team – Esquimalt Atom Smashers – are competing in the Canadian Pacific Regionals today and tomorrow.  The team in true Esquimalt fashion has already stepped out to help another team with drivetrain issues.
Cheer the team on! – View the live feed of the event on twitch.tv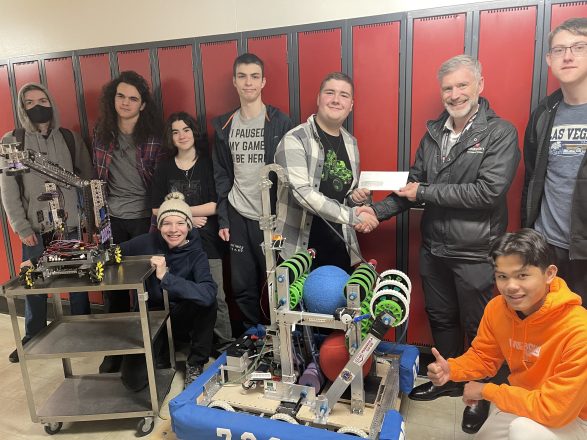 Check out the competition schedule to see when the Atom Smashers will be in action! Our team number is 7287.