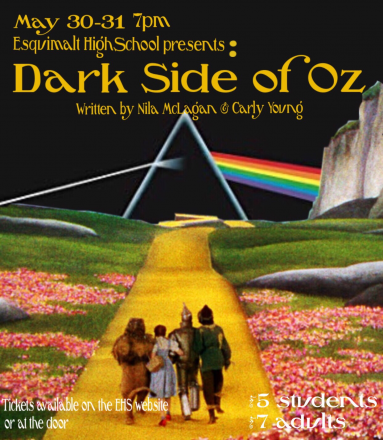 LIONS AND TIGERS AND BEARS OH MY!
Come and see Dark Side of Oz, a play inspired by the uncanny relationship between the iconic Wizard of Oz and enduring music from Pink Floyd's Dark Side of the Moon, written and performed by Esquimalt students,
This play takes us on a dark alternative through the land of Oz and cautions our predisposition for rainbows and happy endings. Just follow the yellow brick road – if you dare!
Dates: May 30th and 31st at 7pm
Tickets: $7 for adults $5 for students.
Tickets are on sale now and can be purchased online or at the door.