Check our school newsletter, The Docker and the school's Twitter, Facebook and Instagram accounts for the latest information on school programs, events and support.
Students are welcome to contact the school office at 250-382-9226 to:
Food
Esquimalt High School is partnering with the Rainbow Kitchen to provide meals and supporting the Mustard Seed food bank.  Contact these organizations for more information and support.
Stay Connected
As much as possible students should continue to be engaged in their learning so check sd61learn email account and Google classrooms for news from teachers.
Report Cards
April Report Cards are NOT going to be distributed.  Students should contact their teachers if they have questions about their class marks.
Graduation
Check The Docker for more news about graduation, special needs BC Transit pass applications and wellness information
Learning remotely
Read The Docker for April 27th to May 1st for more information and guidelines for remote learning including:
engaging with remote learning to graduate
getting grades for current courses
graduation assessments
Career and Life Education and Capstone
post-secondary transitions
video conferencing guidelines
More information about remote learning is also available in the Minister of Education's March 17th 2020 letter for background information about the BC Ministry of Education's approach to supporting learning  through the coronavirus COVID-19 pandemic.
Check here for learning resources for ESQ Students [Google Drive]

School District 61's support for home learning: learn.sd61.bc.ca
School Distrct 61's Healthy, Safe and Caring Schools Snapshots topics include:
University of Victoria Libraries resources for K-12 Learning at home during COVID-19
#FromFearToHope A parent's guide to supporting children's mental health during the COVID-19 pandemic.
Staying healthy
Stay at home as much as possible.  Wash your hands frequently for at least 20 seconds. Maintain a distance of 2 metres from other people in public.
Go to BC's COVID-19 Health website: covid19.thrive.health or call 1-888-COVID19. Phone lines are open 7 days a week from
7:30 AM to 8 PM, and information is available in more than 110 languages.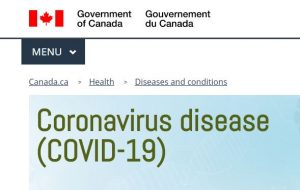 Government Announcements & Programs
Having trouble keeping up with all the COVID-19 news? Bowinn Ma (MLA for North Vancouver-Lonsdale) has compiled a summary of important public health orders and government resources in one list to help you navigate the sea of new information out there.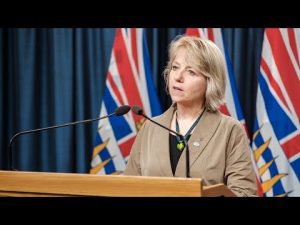 BC Centre for Disease Control news about COVID-19
Check here for translations of the BC Centre for Disease Control information.
COVID-19 Regional Townhalls: April 17 – 23
We want to answer any questions you might have. From April 17 to April 23, health authority representatives from your region will answer your COVID-19 questions. Our priority is to keep people in BC safe and informed about the pandemic.
Learn more ➜ each event will be co-hosted by two of your local Government and Opposition MLAs and be an opportunity for you to get to know your regional health authority representatives.
Teaching remotely
Check the Esquimalt High School Staff shared Google Drive for more resources.
Planning Guide: Ministry of Education
SD 61 Guidelines for Continuity of Remote Learning, April 2020
Remote Learning Q&A for Secondary Schools
BCTF's TeachBC BC Teachers sharing lessons
Remote Teaching/Distance Learning Resources and Guides
Resources for Emergency Preparedness: Moving a F2F Class Online
Ten Tips from an Online Educator: The Tyee
Four Core Priorities for Trauma-Informed Distance Learning
Access Copyright during COVID-19
Google Classroom, Zoom and GSuite Support
Create your staff GSuite account here
School District Tech for Learning Remote Learning webpage (updated regularly)
SD61's Tech for Learning website
SD61's Tech for Learning Google Classroom resources
Great video tutorials for Google Classroom, Forms, Meet, and Add-Ons.
Managing Participants in a Zoom meeting
Working from home
Working from home when you are not used to it
Tips and tricks for working from home: LibraryThing