Esquimalt High School's plan to ensure the safety of students and staff as we start this school year have been made with the following guidelines:
Check our school newsletter, The Docker and the school's Twitter, Facebook and Instagram accounts for the latest information on school programs, events and support.
Stay Connected
Students – check your sd61learn email accounts and Google classrooms for news from your teachers.
Daily Health Check for Parents (UPDATED September 22, 2020): Are you healthy enough to go to school?
#FromFearToHope A parent's guide to supporting children's mental health during the COVID-19 pandemic.
Staying healthy
Maintain a distance of 2 metres from other people in public. Wear a mask whenever you are not able to mantain your distance and when you are in indoor spaces with many other people. Wash your hands frequently for at least 20 seconds.
Go to BC's COVID-19 Health website: covid19.thrive.health or call 1-888-COVID19. Phone lines are open 7 days a week from 7:30 AM to 8 PM, and information is available in more than 110 languages.  More information is also available through the Government of Canada's website at canada.ca/coronavirus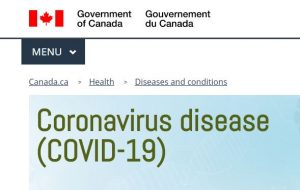 Government Announcements & Programs
Having trouble keeping up with all the COVID-19 news? Bowinn Ma (MLA for North Vancouver-Lonsdale) has compiled a summary of important public health orders and government resources in one list to help you navigate the sea of new information out there.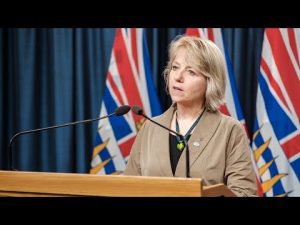 BC Centre for Disease Control news about COVID-19
Check here for translations of the BC Centre for Disease Control information.
COVID-19 Regional Townhalls: April 17 – 23
We want to answer any questions you might have. From April 17 to April 23, health authority representatives from your region will answer your COVID-19 questions. Our priority is to keep people in BC safe and informed about the pandemic.
Learn more ➜ each event will be co-hosted by two of your local Government and Opposition MLAs and be an opportunity for you to get to know your regional health authority representatives.
Google Classroom, Zoom and GSuite Support
Create your staff GSuite account here
School District Tech for Learning Remote Learning webpage (updated regularly)
SD61's Tech for Learning website
SD61's Tech for Learning Google Classroom resources
Great video tutorials for Google Classroom, Forms, Meet, and Add-Ons.