Esquimalt High School's Culinary Program is once again selling Gingerbread House Kits to support CFAX Santa's Anonymous.  Spread a little holiday cheer by helping those in need while you spend some quality time with your loved ones building your epic gingerbread house creations.  Our Culinary Team would love to break previous sales records so that we can help as many of those in need as possible – with your help we know that is possible.
Those who post a picture of their completed creation by Dec 25th, 2020 to Instagram @esquimalthighschool #gingerbread will be entered to win a prize.
Kits cost $12.00/Each.  Click here to order.
Order by December 7, 2020 at 8:00 am.  Kits can be picked up December 10th and 11th and from December 14th to December 17th, 2020 at Esquimalt High School, 847 Colville Road between 10:00 am and 3:00 pm.  If you are unable to pick up during these times please email esquimalt@sd61.bc.ca to make other arrangements.
School District #61 employees
If your building orders more than 10 kits – delivery to your building will be arranged.  Please indicate what building you work at in the "Who are you purchasing this for" field.
If you would simply like to buy some ginger bread kits to be distributed to families in need please indicate DONATE TO SOMEONE IN NEED in the "Who are you purchasing this for" field and we will handle the rest.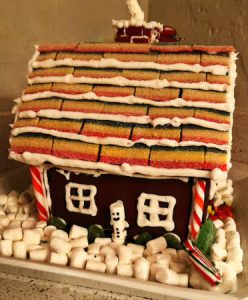 Thanks in advance for supporting this wonderful endeavor.