Congratulations Spencer, Xavier, Saffron and Anna!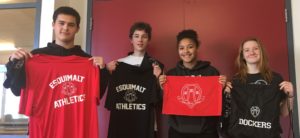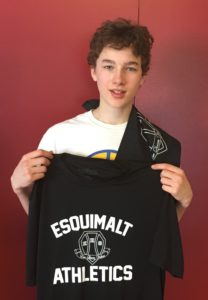 Xavier Stark – Xavier has helped lead the Jr. Boys to a great season!  The boys ended up taking third place in the league. He's made an impact right from his first day at practice and is easily one of the best 3 point shooters in the basketball program, hitting big shots in close games to get important wins. He's a positive force around his teammates and is always the last one to leave the gym.  Congratulations Xavier!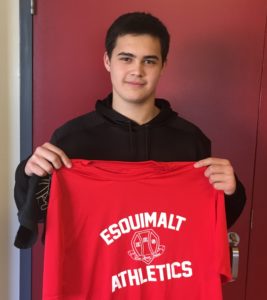 Spencer Tanner – Spencer Tanner has played two sports at the same time this year, participating on the basketball team and the wrestling team.  Both of these sports require a tremendous amount of commitment and physicality, and Spencer has proven that he can handle all of the demands from both sports!  Spencer can always be counted on to out-hustle his opponents on the basketball court, as well as push the pace with his opponents on the wrestling mat.  Awesome job Spencer!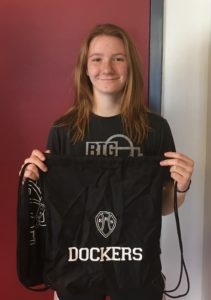 Anna Wavryk – Anna Wavryk is one of the strongest junior athletes Esquimalt has seen in a long time.  She is a multi-sport athlete as a high –performance gymnast, a member of our Senior girls basketball team, and a member of our Seawolves Rugby Academy. As a grade nine student on the senior basketball team, she fits right in.  She is one of the hardest working and committed athletes we have.  We are really looking forward to her contributions to the athletics program!  Congratulations Anna!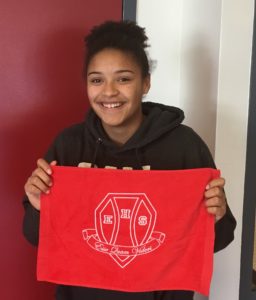 Saffron Brooks – Saffron Brooks is a member of the Seawolves rugby academy and Esquimalt's wrestling team.  Saffron is simply one of the most competitive and toughest girls we have in the school.  She works hard and competes with tremendous heart.  As a wrestler, Saffron had a fantastic season learning the sport and representing our school to the elite level it has become accustomed. As a rugby player, most girls fear the intensity of her tackles!  And she does all this with a giant smile on her face.  Congratulations Saffron!